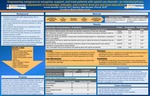 Publication Date
4-29-2020
Disciplines
Pharmacy and Pharmaceutical Sciences
Description
Author: Annette Sprankle, PGY1 Pharmacy Resident, PMMC
Title: Empowering caregivers to recognize, support, and treat opioid use disorder: an interdisciplinary assessment of knowledge, attitudes, and comfort level pre and post-education
Background: Substance use disorder affects approximately one in every four hospitalized patients. These patients are often treated for the admitting medical issue without addressing their substance use disorder. A hospital admission provides an opportunity to connect patients to the medical system. Evidence demonstrates that starting medication-assisted treatment in the hospital reduces the risk of overdose upon discharge, rate of hospital readmission, length of stay, and hospital expenditures.
Purpose: The purpose of this study is to assess how providing education to the interdisciplinary team affects their knowledge, attitudes, and comfort level of treating patients with opioid use disorder in the hospital.
Methods: This study has been approved by the Institutional Review Board. A formalized pre-education survey was developed and administered to members of an interdisciplinary team on a voluntary basis. Members include pharmacists, hospitalists, nurses, social workers, and case managers. Attitudes regarding medication-assisted treatment, baseline knowledge, and comfort level of treating patients with opioid use disorder were assessed. Interdisciplinary education modules were developed and presented to the team by the resident including the identification, treatment, monitoring, follow up, and education of patients with opioid use disorder. A post-education survey was administered to reassess the same parameters as the pre-education assessment. Prescribing data for initiation of buprenorphine and methadone was analyzed comparing data for a 3-month time frame before education and a 3-month time frame after education was provided. Pregnant patients or patients under 18 years of age were excluded from this analysis. A Mann-Whitney test was used to analyze each question rated on a Likert scale. A one-tailed test was utilized with a p-value of
Results: Fifty-nine caregivers answered a pre-education survey and nineteen caregivers participated in the post-education survey. All disciplines reported an increase in knowledge base after receiving education. This was determined by question one (p=0.0222), two (p=0.00049), four (p=0.00075), and five (p=0.00706) of the survey. Comfort level measured by question six of the survey was not unanimous for increased comfort (p=0.299). Nurses reported increased confidence in recognizing the symptoms of withdrawal (p=0.0178), comfort asking patients about their withdrawal (p=0.0392) and comfort in administering the clinical opiate withdrawal assessment (p=0.0108) after education. Pharmacists reported increased confidence in speaking to the advantages and disadvantages of buprenorphine versus methadone (p=0.0129) and comfort in providing dosing recommendations (p=0.0402). Case managers and social workers had no change in feelings that there is an adequate outpatient pathway to connect these patients to care upon discharge. No hospitalists participated in the post-education survey. Two patients in three months were initiated on medication-assisted treatment before education. Four patients were initiated in the three months after education was provided.
Department
Graduate Medical Education
Conference / Event Name
Academic Achievement Day, 2020
Location
Providence Medford Medical Center, PGY-1 Pharmacy Residency Program
Recommended Citation
Sprankle, Annette and Michaels, Mika, "Empowering caregivers to recognize, support, and treat opioid use disorder: an interdisciplinary assessment of knowledge, attitudes, and comfort level pre and post-education" (2020). Providence Pharmacy PGY1 Program at Providence Medford 2020. 2.
https://digitalcommons.providence.org/pharmacy_PGY1medford/2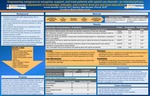 Included in
COinS