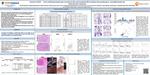 Publication Date
12-6-2018
Keywords
Cancer, immunotherapy, cytokines, breast cancer, head and neck squamous cell carcinoma, HNSCC, tumor microenvironment, tumor infiltrating lymphocytes, TIL, T cells, clinical trial
Description
Background: Cytokines are being explored as a therapeutic strategy to modulate the tumor microenvironment and facilitate immunotherapy benefit in breast cancer. Here, we investigate a locoregional therapeutic approach whereby cytokines (IRX-2) are administered into the subcutaneous peri-areolar tissue (in an anatomic distribution similar to sentinel lymph node mapping) to facilitate immune cell recruitment/activation within the draining lymph nodes and tumor in ESBC. IRX-2 is derived from ex vivo phytohemagglutinin-stimulated lymphocytes and contains multiple cytokines including IL-1β, IL-2, TNF-α, IFN-γ, IL-6, IL-8, and GM-CSF, with stable concentrations from lot to lot. Preclinically, IRX-2 activates T-cells and natural killer (NK) cells, facilitates antigen presentation, and enhances activity of anti-PD-1/L1 in a SCC7 model. In a preceding head/neck squamous cell carcinoma phase I trial, perilymphatic IRX-2 was safe and increased TILs. Here, we report the final clinical results of a phase Ib trial evaluating the feasibility and immunologic activity of IRX-2 in ESBC.
Methods: Beginning 21 days prior to surgical resection, enrolled operable patients with stage I-III ESBC (all subtypes) received the pre-operative IRX-2 regimen consisting of a single low-dose cyclophosphamide (300 mg/m2 to facilitate T-regulatory cell depletion), followed by 10 days of subcutaneous peri-areolar IRX-2 injections into the affected breast (1 mL × 2 at tumor axis and at 90°). Endpoints were feasibility (primary endpoint), stromal TIL (sTIL) count (pre-treatment versus post-treatment, blinded average of two pathologist reads using San Antonio H&E sTIL guidelines), PD-L1 expression (Nanostring) and enumeration of peripheral immune cells by flow cytometry.
Results: All patients (n=16/16) completed and tolerated the regimen with no surgical delays or treatment-attributed grade III/IV toxicities. Common adverse events (occurring in >15% subjects) attributed to IRX-2 injections were: injection site reaction (grade 1, n=8/16), bruising (grade 1, n=7/16), and pain (grade 1, n=3/16). Common adverse events attributed to low-dose cyclophosphamide were: fatigue (grade 1, n=5/16) and nausea (grade 1/2, n=3/16). Treatment was associated with an increase in sTIL score (Wilcoxon signed-rank p=.04), with 4/10 sTIL-low tumors (0-10% score) re-categorized to sTIL-moderate (11-50% score). Increases in PD-L1 RNA expression were observed (Wilcoxon signed-rank p=.04) in 12/16 tumors (median 57% increase, range: -53% to 185% increase), as well as increases in Nanostring NK and Th1 cell signatures. In blood, increases in CD4 and CD8 effector T-cell activation (ICOS, HLA-DR, and CD38) and T-reg depletion were observed.
Conclusions: IRX-2 was well tolerated with preliminary evidence of sTIL increase, PD-L1 upregulation, and peripheral lymphocyte activation. Based upon these data and preclinical evaluations demonstrating synergy with checkpoint inhibition, the IRX-2 regimen is being evaluated for clinical efficacy in conjunction with pembrolizumab and neoadjuvant chemotherapy (doxorubicin, cyclophosphamide, paclitaxel) in patients with stage II-III triple negative breast cancer.
Clinical Institute
Cancer
Department
Earle A. Chiles Research Institute
Conference / Event Name
2018 San Antonio Breast Cancer Symposium
Location
San Antonio, TX, United States
Recommended Citation
Pucilowska, Joanna; Rajamanickam, Venkatesh; Sanchez, Katherine; Conrad, Valerie; Conlin, Alison; Aliabadi-Wahle, Shagheyegh; Chang, Shu-Ching; Grunkemeier, Gary; Moxon, Nikki; Mellinger, Staci; Martel, Maritza; Egan, James; Shah, Monil; and Page, David B, "Perilymphatic IRX-2 cytokine therapy to enhance tumor infiltrating lymphocytes and PD-L1 expression preceding curative-intent therapy in early stage breast cancer" (2018). Books, Presentations, Posters, Etc.. 10.
https://digitalcommons.providence.org/other_pubs/10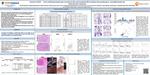 Included in
COinS